3D Kit Builder is fully customisable and packed with loads of features
The 3D Kit Builder has been designed to allow you to create and build your own range of clothing online for your customers to get a quote or to purchase.
Your kit builder will evolve with you as your business does.
3D Kit Builder - Standard Features
We are constantly adding new features to the Kit Builder, you automatically get all these features as part of the ongoing support.
Kit Builder - Production
360 Degree Rotating view
Customers can add their name or initials.
Text colours can be quickly changed and resized.
Move text around using Drag and Drop.
Choose from 1000s of different web fonts.
Add custom fonts.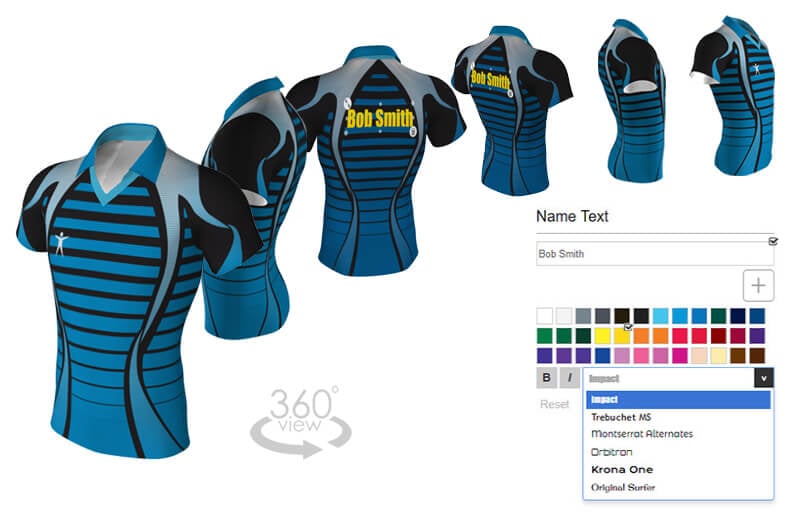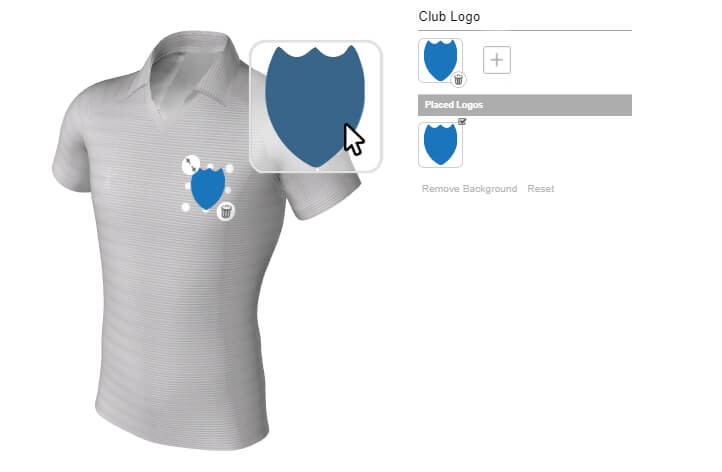 Upload Logos - Customer can drag and drop logos directly on the garment
Resize logos directly on the garment.
Includes logo (white) background removal tool (new).
Drag and drop.
Add multiple logos.
Masking for text & logos
Add masks to your template to assign areas within your designs.
Create custom panels and designate specific options.
Predefine the text locations.
Predefine logo areas.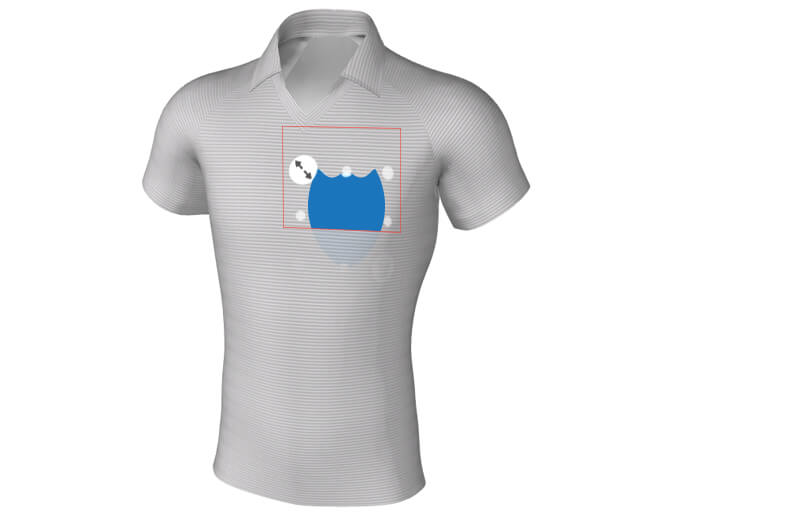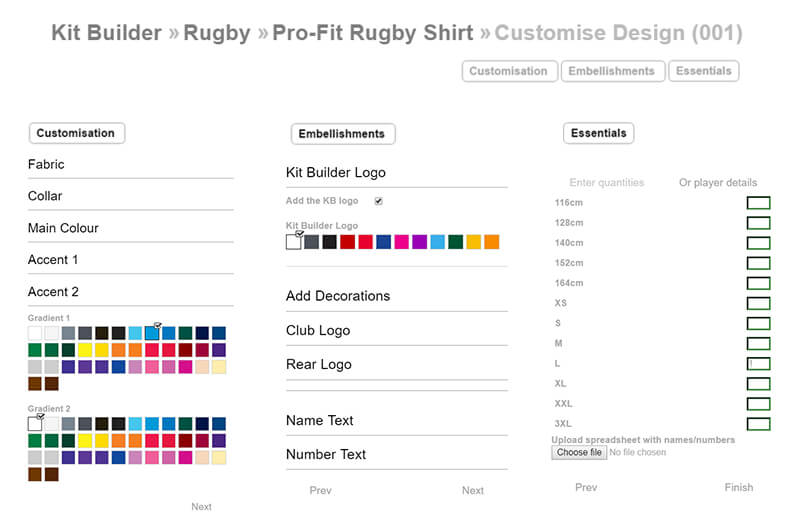 Customer Journey
Create and control your own client journey to design kit.
Change the journey whenever you like.
Keep the journey simple.
Categories & sub-categories – unlimited
Add as many as you like, it's unlimited!
Restructuring the categories is easy when you add new product.
Add subcategories.
Products & Product designs - Unlimited
Add as many products as you like, it's unlimited.
Add as many designs to your products as you like, it's unlimited.
Product features
Pattern fill - add editable and scalable patterns.
Gradient Fill - allow client to blend multiple colours
Fabric texture - add a texture file so your garments look real.
Multiple product options – define your own options.
Swatch Controls - colour, collars, patterns, embellishments and much more...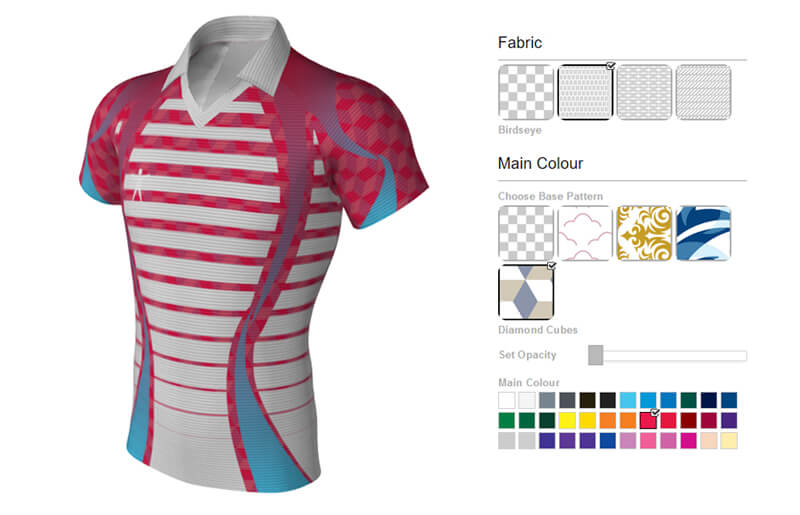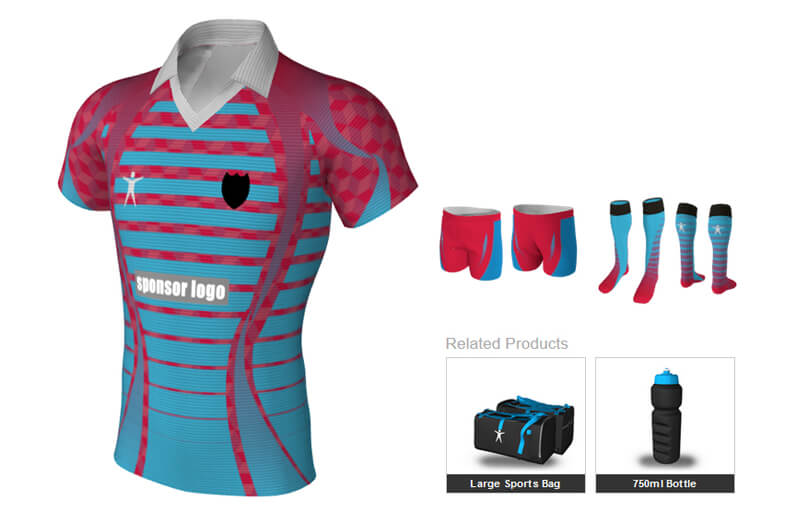 Product upsell features:
Group products - synchronising colour and option over multiple garments.
Related products - fully customisable or styled and grouped with the main product.
Featured products.
Customer – My Designs Area
Customers can keep their designs for up to a year.
Edit your designs.
Add new designs.
Share your designs.
Control your designs.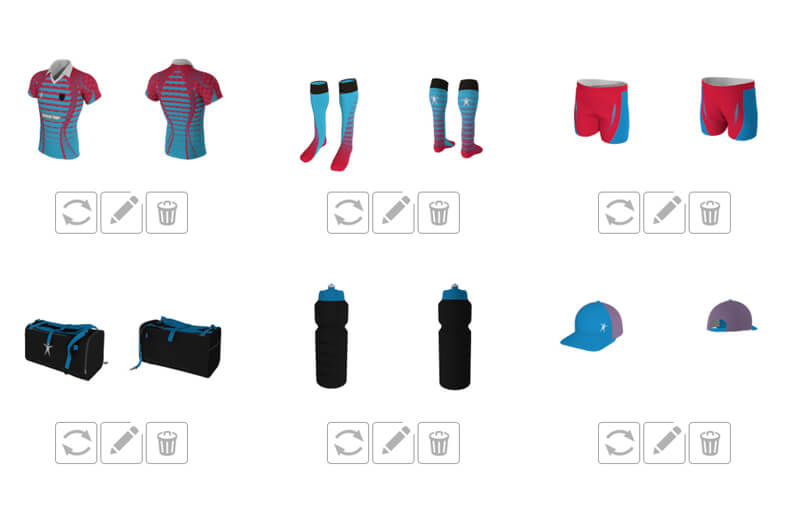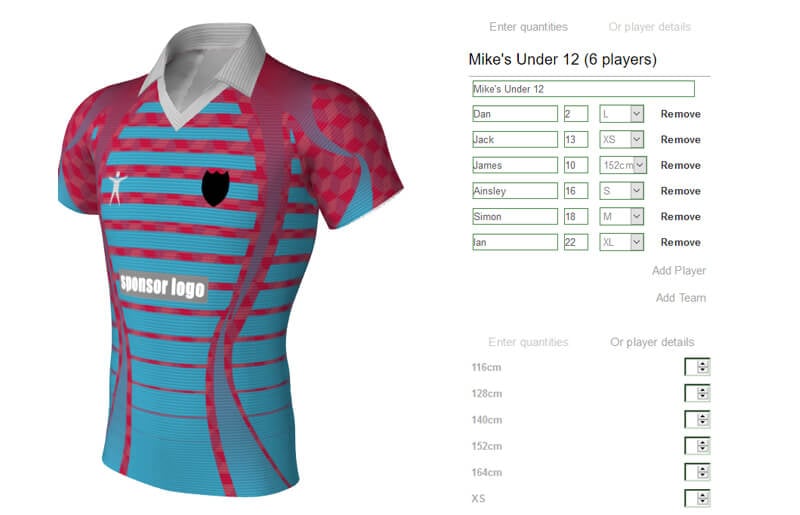 Team feature - add multiple teams
Gather player information (name, number and size) and upload info via an Excel file (CSV).
Enter quantities.
Add multiple teams.
Add players' details.
Kit Builder Design - change the design via CSS
Customise the design of the Kit Builder to fit with your brand.
You can do this yourself or we can do it for you, see advanced features for more information.
Restyle your Kit Builder.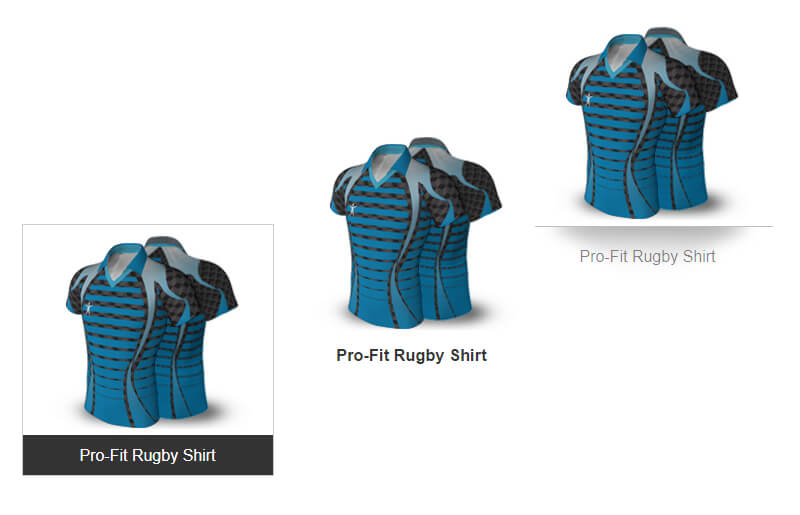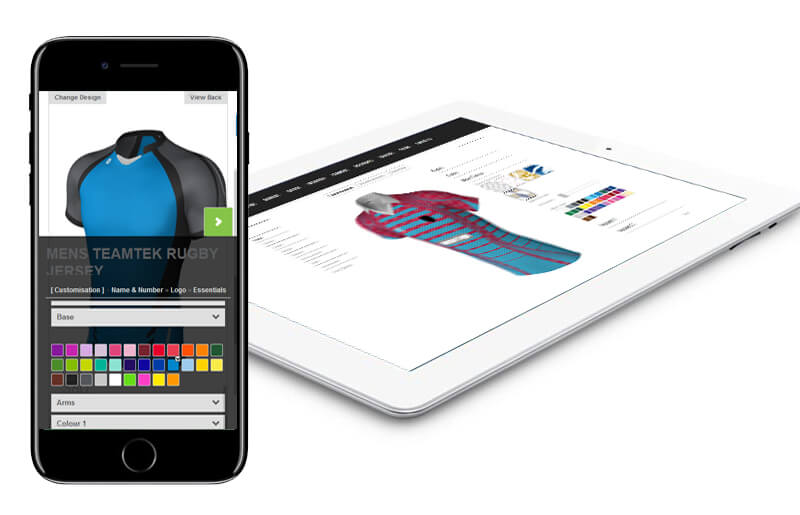 Mobile Devices - Full smart phone and tablet compatibility
For designing kit on the go.
Tablet Compatiable.
Mobile Friendly.
Social Media
Email to a friend
Share your designs with Social Networks, there are over 300 to choose from! Facebook, Twitter, Pinterest etc.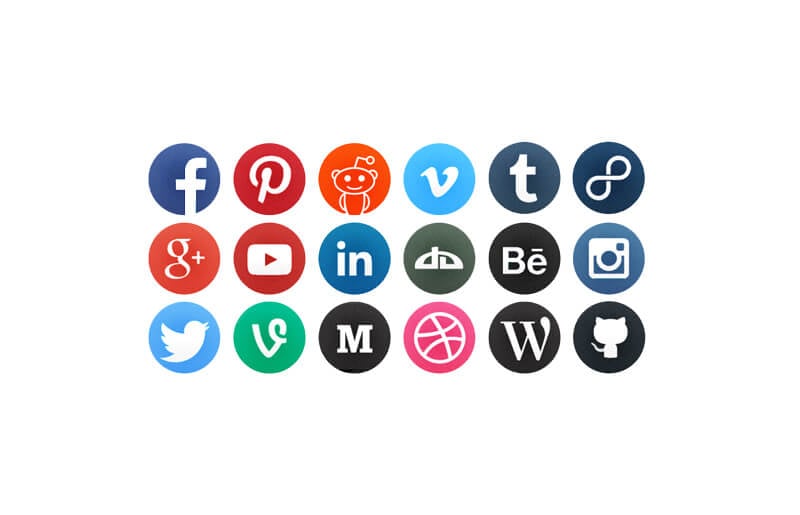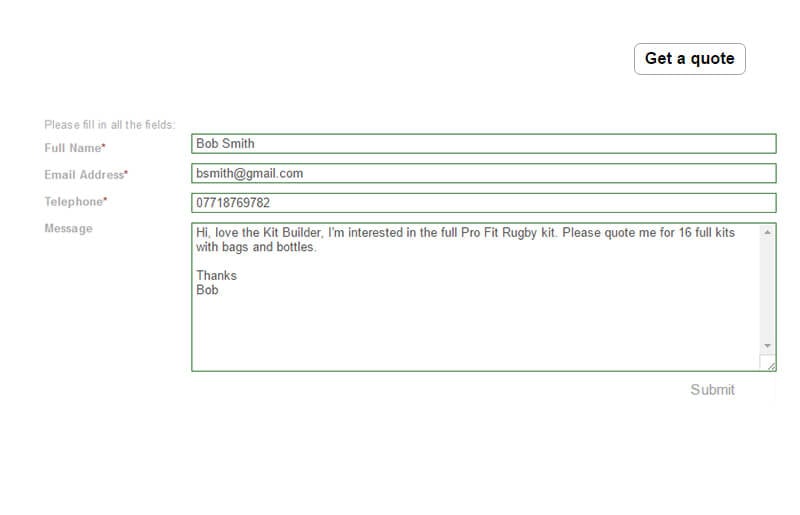 Customer Contact
Quote form - get a quote.
Customise your form with the form editor, gather the information you want.
Customer Leads
Export all leads from the Kit Builder by Form, Date, Category and Product.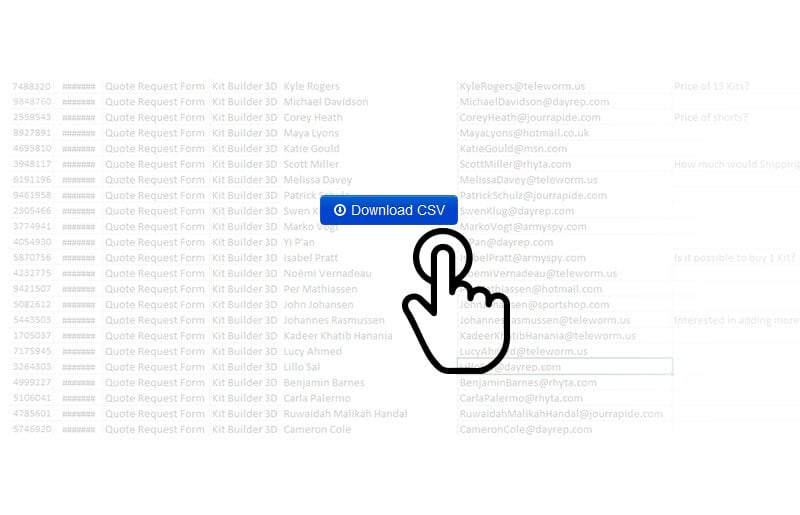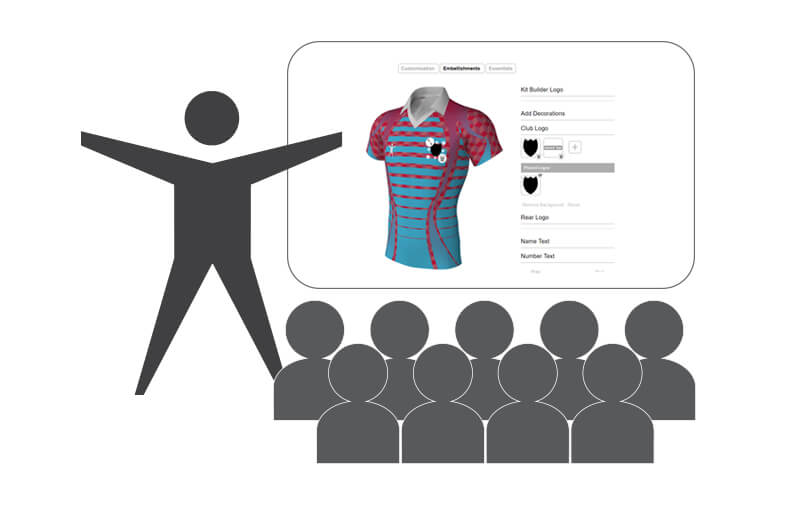 Training Is included
We will take you through two training sessions to get you going, standard and advanced online and at your convenience.
Ongoing support
Various support packages available, we are there to help.
Call us on the dedicated support line.
Email us @ Support.
Skype Us.
Submit a support ticket via the website.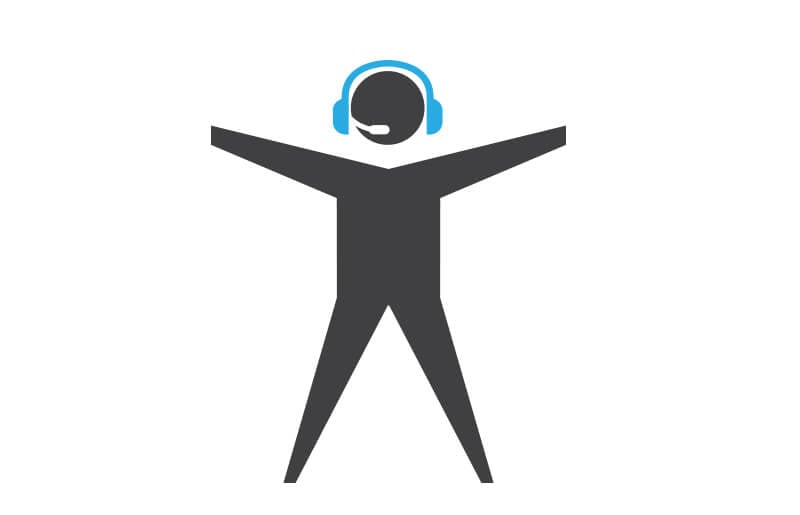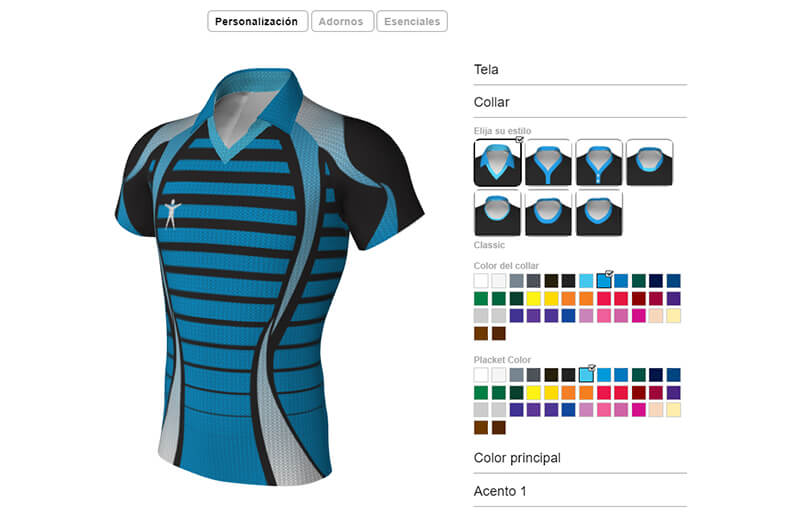 Multi language
Upload language files, so that you customers can get purchase from your Kit Builder in their own language (new).
PDF Presentation - downloadable professionally branded presentational brochures
Customer can design their own kit then download a presentation.
You can design a team kit and add the client name and logo then email it to them on a PDF.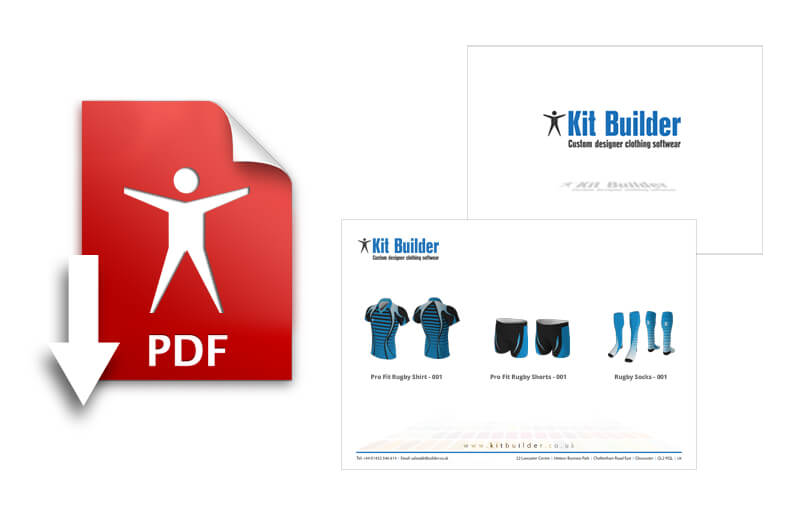 3D Kit Builder – Optional features: Kit Builder Design and Buy
The following features are optional, it's up to you.
Locker Room
You or your customers setup an account to log in and save, edit, copy and organise designs – the designs will be saved indefinitely, so recurring orders can easily be accessed or changed to suit.N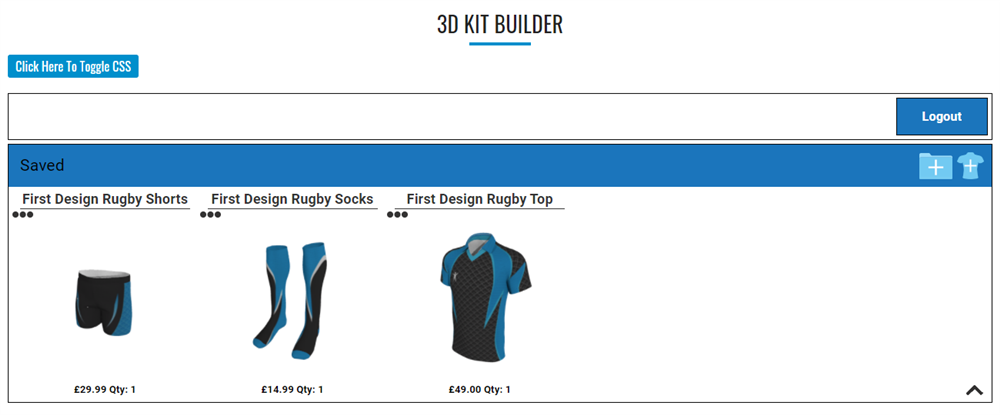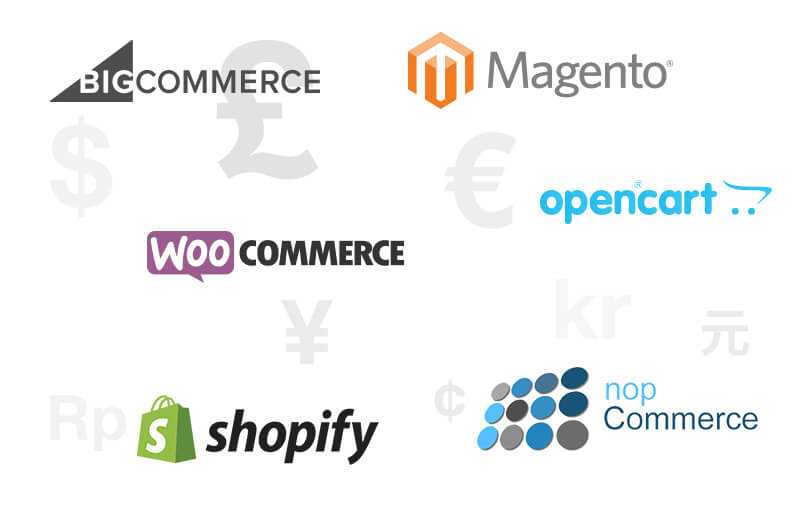 Ecommerce (Webhook) - sell online, complete the transaction there and then
Buy Now Button – Adds customised product to cart in your ecommerce website then takes user to the check out, they then check out as normal.
Add to Cart Button – Adds customised product to cart and allows customer to keep designing in kit builder. They can check out at any point.
Magento.
WooCommerce.
BigCommerce.
NopCommerce.
Shopify.
Other - Use the API to link to any ecommerce platform.
PDF Production Sheet
Garment Production – Can be used as the specification production sheet and client sign off or making the garments.
Logo Production - Can be used as the logo production sheet and client sign off for adding logos to the garments.
Team Kit Production - See all the individual garments with their own customisations.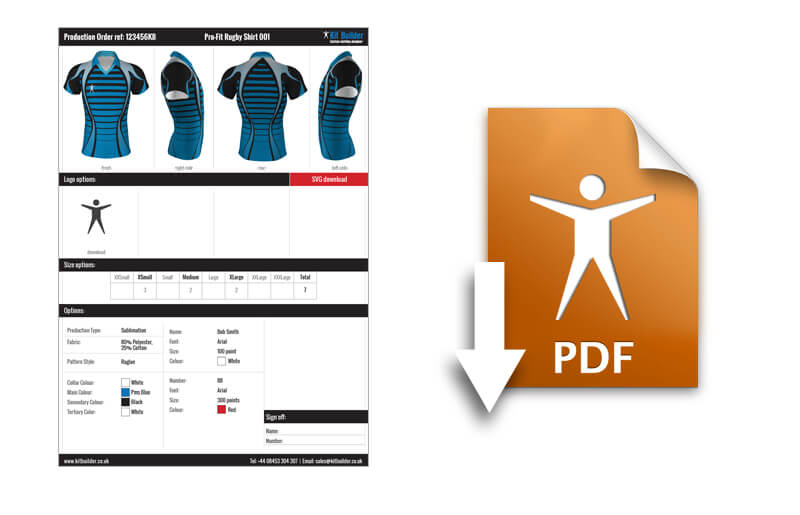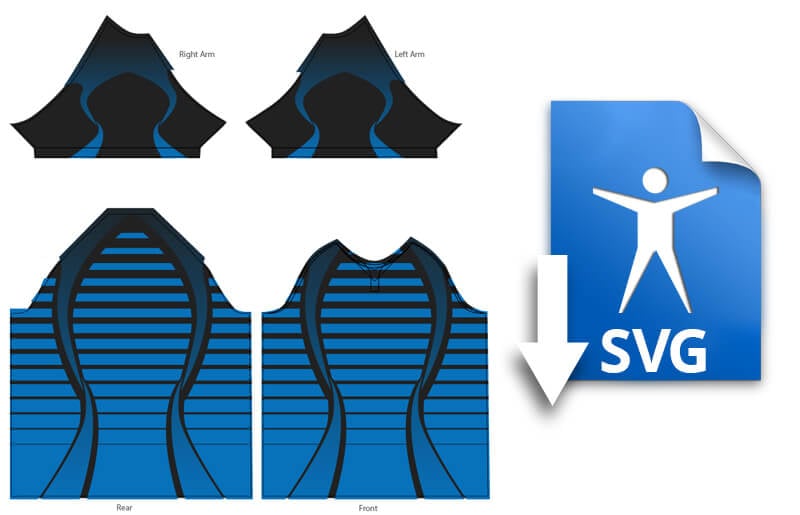 Customer Design Download
Download the clients design and print it.
Download the client uploaded logos.
Distributors licence - allows feeds to other websites
Use the same Kit Builder to Power Multiple websites.
Download the client uploaded logos.